by Rebecca O'Dwyer
My husband and I celebrate 10 years of our marriage at the beginning of September and have just booked a trip to Cyprus for some quality time in the sun together. Looking at the stunning images of the sea, the sun, white-washed walls and vibrant pink flowers, I am feeling very excited to be there feeling that sun, dipping my toes in the sea and smelling those alluring blossoms. My artistic eye has also been awakened, thrilled by the blue hues, shocked by the pink and purple tones of the native flora, drawn by that special island light, and fascinated by the shadows that loom in the alleyways of old Cypriot villages. Are they paynes grey, or is that a lilac shade I see there? I feel the familiar excitement in my belly that starts to rise and I'm beaming as an image becomes clear in my mindseye, it's a watercolour, and I just can't wait to get my paints out!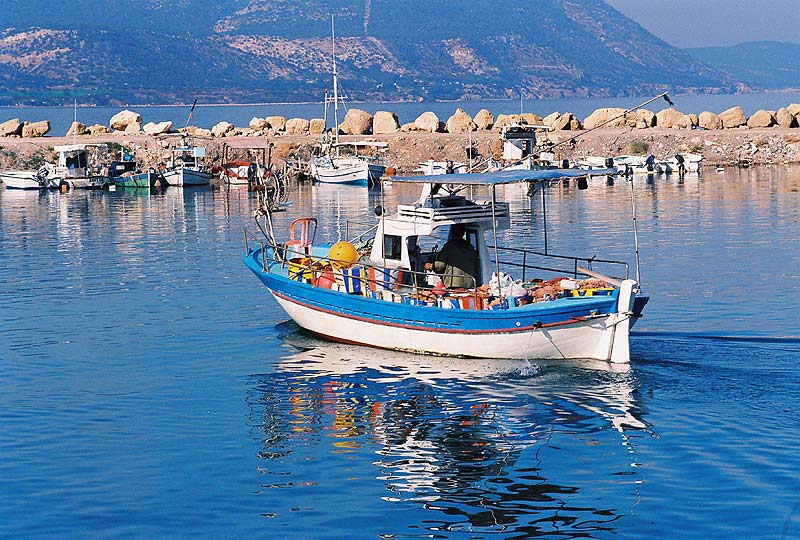 And then a question comes . . . why can't I get this excited about the stunning view from my bedroom window every morning? It's a sight many people would give their hind teeth for - rolling green hills, lines of majestic oaks, thick hedges crammed with technicolour birds singing their song, blue skies with cotton wool clouds (some days anyway!), and striking coloured sheep grazing peacefully in the distance.
It's that old adage of familiarity breeding contempt. Travelling to different landscapes with unique architectural styles and exciting new colours wakes us up from the monotonous slumber of our daily lives. New experience opens our minds and expands our reality. 'Variety is the spice of life' - we all know that saying well - but what does it really mean? For me, variety creates contrast, and contrast breeds gratitude. Variety keeps us stimulated and interested in our lives, ALL parts of our lives.
I doubt you will see the vibrant and fresh greens of wet and wild Wales in Cyprus at any time of the year, let alone in August when the ground becomes dry and dusty, burnt by the sun. I know I will be blown away by the rainbow of colour in the Mediterranean Mezze's, a taste sensation which will be sure to delight us during our stay. But is there anything more comforting on a cold British Winters night than a warming stew, or your Mother's roast dinner when you're feeling tired from the daily grind?
What have you been wanting in your life? Bite the bullet and take that salsa lesson, join the creative writing class, learn Italian, take the trip to Marakkesh, spend the day with your children dressing up in carnival clothes and painting your face. These things you will never regret on your death bed. These things will enrich your day to day life.
You may find you can look at your life through new eyes and with a greater sense of appreciation. Really SEE the houses and gardens you pass on your morning commute - what style are they? How many colours can you see in the carefully tended flower beds? Allow yourself to be struck again by the beauty of those closest to you. When is the last time you looked deeply in your loved-one's eyes and truly saw them?
................................................................................................................................................
Rebecca O'Dwyer, Centred Woman

Mind Body Spirit Coach, Artist, Sound Healer, Inspirational Speaker, Constellations Facilitator and Animal Communicator - Rebecca empowers others to live their truth with love.
She inspires women to re-connect to their feminine power through dance and song, and supports them to grow, guiding them deep inside to discover their purpose and gifts. She is a catalyst for transformation, leading others intuitively through processes of profound change and into a more satisfying way of living.